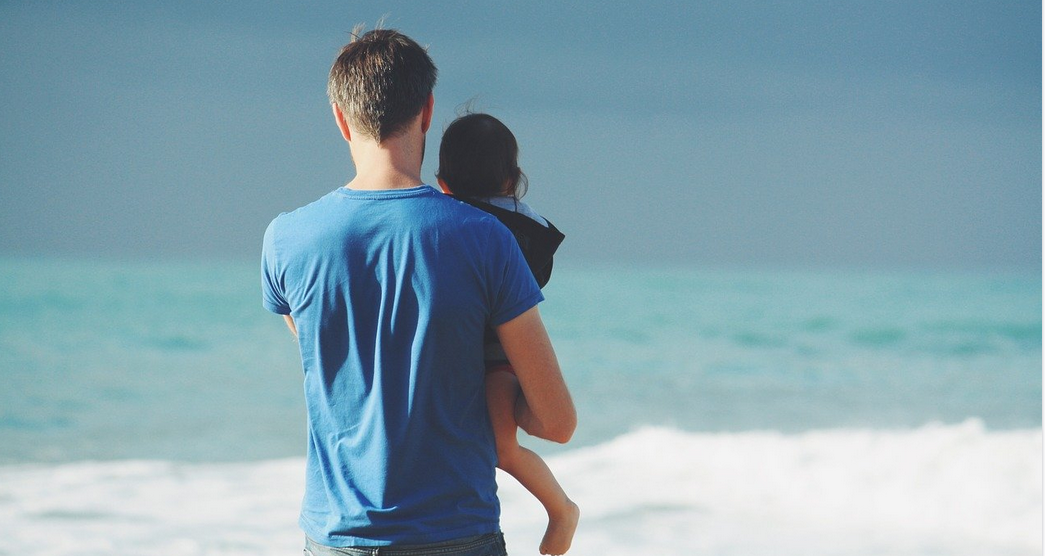 Whether we have a caring father we're in touch with often or he is nowhere to be found, whether he is a model of how to live or his life has gone off the rails, Father's Day gives us a chance to pause and reflect on fatherhood.
We all know some amazing dads or father figures – they put others first, giving generously of their time, their knowledge, their resources. We even secretly love their dad jokes! But not everyone is able to be that kind of dad. In lots of cases, they just aren't around.
According to 2017 figures from Statistics Canada, only 21% of lone-parent families were headed by a man, and only 15% of kids lived primarily with their dad after a divorce. That means a lot of children (including adult children) may not see much of their father, and a lot of fathers may not see a lot of their children. For many people, this is a complicated or painful day. That's a hard place to be.
A friend of mine had a difficult relationship with her dad. He was troubled, and she didn't see him for many years. Then, after her kids had grown up and moved away, she heard that her dad was not well. He was living alone out in the country and not getting the care he needed. My friend opened her heart and her home to him, and welcomed him into her life again. He lived with her for several years: he didn't say much, but she knew he was content. She was able to give him something he couldn't offer her as a child: unconditional love and acceptance. That brought healing to them both.
When the ads for Father's Day gifts roll out in early June, feelings can run high. What do you do if you're not celebrating this year? Maybe you're estranged from your father, or he has died, or you live far from each other. It might be hard to deal with the waves of emotions around your father and his place (or lack of it) in your life.
I was one of the lucky ones. My dad (who lost his own father at age 12) was always there for us, showing us how to be in the world, how to be kind and generous, how to stay rooted in our faith. He truly lived his vocation as a father. This Father's Day is our first without him, and I know it will be a poignant one – a day of remembering and gratitude.
Jesus knows our need for a loving father. When the disciples asked him to teach them to pray, he said, "When you pray, say: 'Father, hallowed be your name, your kingdom come.'" (Luke 11.2) We pray that prayer as a community at every Mass. Many of us pray it every day, or many times a day. Some people I know have been praying it while washing their hands for 20 seconds during the pandemic! (Great idea.) It's a prayer that brings comfort and inspires hope. Those imperative verbs cut right to the heart of our human wants and needs: give us our daily bread, forgive us our trespasses, lead us not into temptation, deliver us from evil. It's almost an urgent cry: Help us! Guide us and care for us, O God! As God's children, we find great comfort and hope in these familiar words.
Let's pray for all fathers, fathers-to-be and father figures on this day that honours them. May they love and nurture their children every day. May they find strength and courage in tough times. And may they be open to receiving God's blessings always. Amen.
–Anne Louise Mahoney, Managing Editor