Introducing Our Newest Staff Member, Glenn Byer
  Our new Associate Publisher, Glenn Byer, takes some time to tell us about his background, this upcoming year, some inspiring reading, and the Christmas season.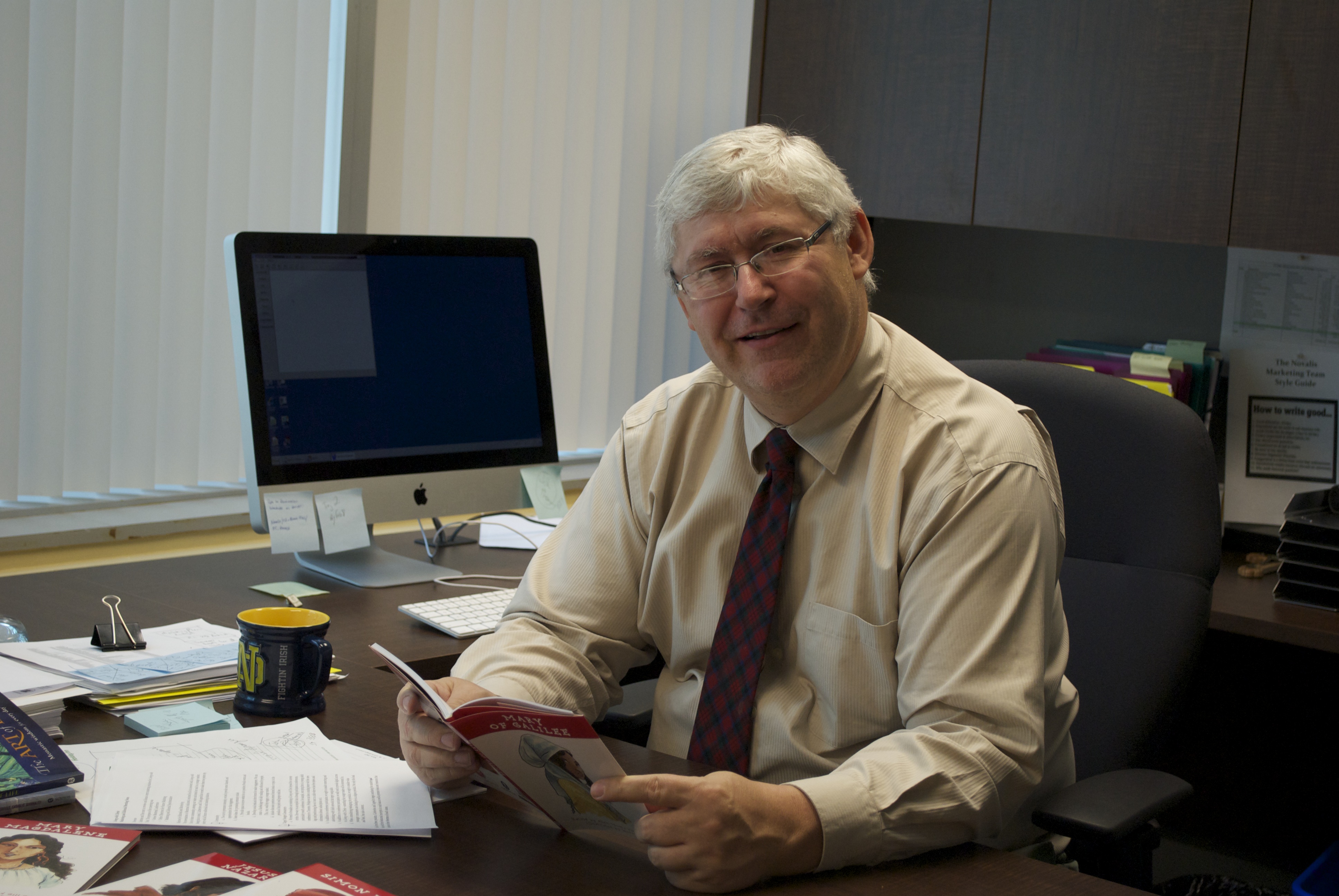 Can you describe your background in Catholic Publishing?
I have been involved in publishing both as an author and an editor and manager for over a decade. I left seminary teaching to become the book editor for the Pastoral Press, an imprint of Oregon Catholic Press in 2001. I really enjoyed my work with the press, and published academic and pastoral books, including a couple in the Basics series. Later on I was an author for that series, publishing two volumes, the revised edition of Parish Liturgy Basics and Hospitality Basics. The later part of my time at OCP was dedicated to online products and services, such as LicenSing and especially Liturgy.com which is still one of the best resources for liturgy planning in the United States. My other experience comes from the great honour I had in working for the Canadian Conference of Catholic Bishops. There I worked on many projects in English and French for the Church in Canada, but above all, I was able to be part of the team that brought the new Roman Missal to light. It is a beautiful book.
What are you looking forward to the most in working at Novalis in the upcoming year?
I look forward to working with people of faith from across the country. The wonderful relationship Novalis has with its authors, its distribution partners, and above all with its customers is something that I think I will enjoy most of all. I also look forward to discovering great new authors and resources that will help people live out their faith more deeply.
What are you reading right now that inspires you?
Joining the Novalis team has meant a lot of reading has come my way. I have been reading some interesting manuscripts, but also the books published by the company. The Art of Life has shown me a side of Sr. Joan Chittister that one does not always get in the media. It has been a wonderful experience. On my nightstand is also a travel book on Tuscany. I would like to do a tour of all the small hill towns of that part of Italy, to see how these communities of only a few hundred people have created histories that amaze me.
What do you love most about this time of year?
I am really looking forward to going home to visit my large extended family in Edmonton. They are such interesting people and I learn about everything from Norway's educational system to helicopters to lygus bugs. It is good to be together.