Saint Peter Julian Eymard's Passion for the Eucharist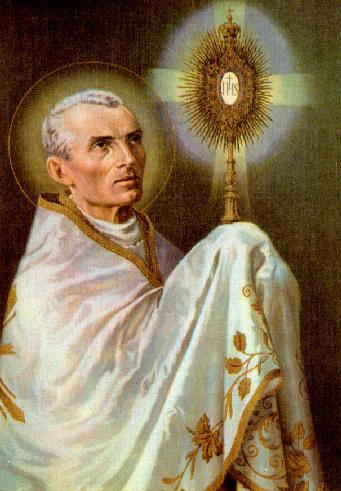 At Living with Christ, we have a special appreciation for Saint Peter Julian Eymard, often referred to as the Apostle of the Eucharist. Peter, who was born in France in 1811, had an unwavering devotion to the Eucharist, asserting that "happy is the soul that knows how to find Jesus in the Eucharist, and the Eucharist in all things!"
His devotion began at an early age. One of the stories told of the saint is that, at the age of five, he went missing one day. His family searched frantically for him, only to find him in the church, close to the tabernacle. "I am here to be close to Jesus so I can listen to him," he told them.
As a priest, Peter started the Society of the Blessed Sacrament, dedicated to public exposition, in 1856. From there grew a broad ministry built around the Eucharist. He urged people to receive the Eucharist frequently, an attitude then still uncommon; he worked with children to prepare them for First Eucharist; and he encouraged those who had fallen away to come back to the Church and receive the sacrament.
Clearly, Peter's passion ran deep. "The Eucharist is the supreme proof of the love of Jesus. After this, there is nothing more but Heaven itself," he said. His goal, he said, was to "bring all the world to the knowledge and love of our Lord; to preach nothing but Jesus Christ, and Jesus Christ eucharistic."
As a periodical that describes itself as "Canada's companion for praying and living the Eucharist," Living with Christ is designed to offer the support needed for our readers to achieve their own active engagement with the Blessed Sacrament. As well as offering all the prayers and readings for daily Mass, the periodical also includes a liturgical calendar, biographies of saints and articles designed to inspire readers in their spiritual journey.
We know our readers are deeply dedicated to their faith. Like Saint Peter Julian Eymard, our readers seek to be close to Christ — during Mass and throughout the week. We are more than honoured to be able to provide the tools to assist them in that goal.
-Catherine Mulroney, Editor of Living with Christ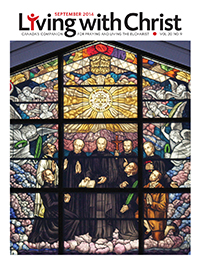 Subscribe now to Living with Christ and participate more fully in the Eucharist! Visit our website or call 1-800-387-7164 to begin your subscription to Canada's companion to praying and living the Eucharist.