2017 Review – Language of the Heart (Revised Edition)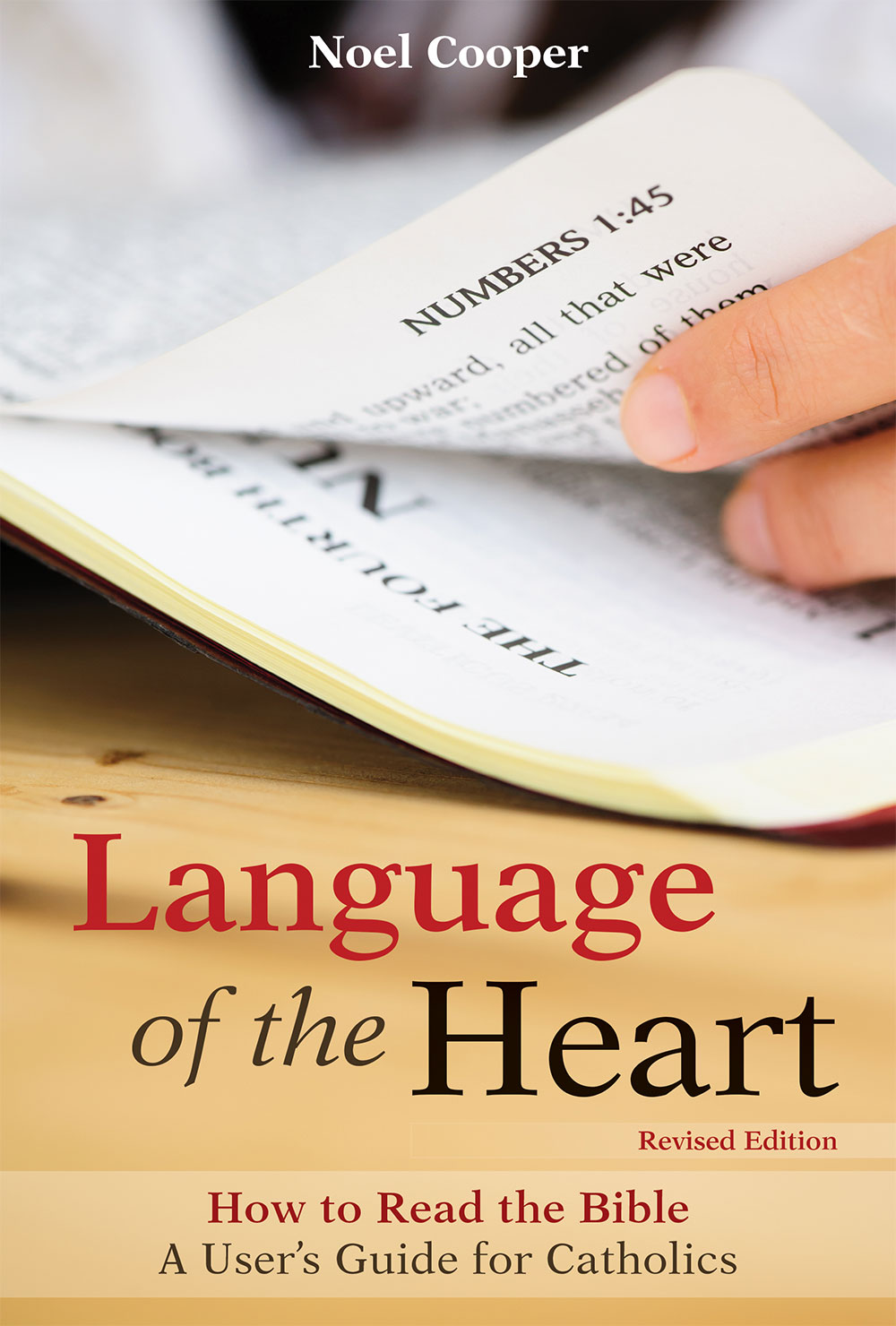 By Anne Louise Mahoney
Noel Cooper, Language of the Heart: How to Read the Bible – A User's Guide for Catholics Revised edition (Novalis, 2017)
One Valentine's Day, when my son was three years old, I decorated the kitchen walls with red and pink construction paper hearts of various sizes. As soon as he saw them, he took them down and put them in a pile. Later that morning, we headed out to do some errands. He brought that pile of hearts along, and everywhere we went, he handed them out. Adults and children alike were surprised, shy and often speechless when he offered them a heart.
I thought of that story as I was reading Language of the Heart recently. It's described as a guide for reading the Bible, but to me, it's a lot more than that. You could call it a love letter to the Scriptures.
Author Noel Cooper, a former teacher and coordinator of religious education, leads us through the rich and complex collection of biblical books with energy and passion. He introduces us to the characters and events found there, and guides us to examine the themes that bring them together. He encourages us to consider the meaning of our own lives, and the role God plays in them, in light of our scriptural discoveries. The book includes some biblical quotes, while Scripture references in the margins make connections to other key texts being discussed.
The original edition of this book (published in 2003) won the 2004 Catholic Press Association award for Scripture. The judges said, "We have rarely found a text that offers all of the following: insightful scholarship, readable sophistication, as well as respect and encouragement for an individual's faith." This revised edition has been updated, and some new material added. It's an excellent overview and a gripping read, because it addresses questions and doubts that we struggle with in our world today.
The Bible is a wonderful resource for all of us – it's our faith story in one volume. Books about the Bible can help us learn more about God's love for us, God's people. But we don't need to keep its message of love and mercy to ourselves. Like my son with the paper hearts, we can take that message with us when we head out into the wider world, and live that message each day. After all, the language of the heart is timeless and addressed to all people.