Repent with Sorrow, Give with Joy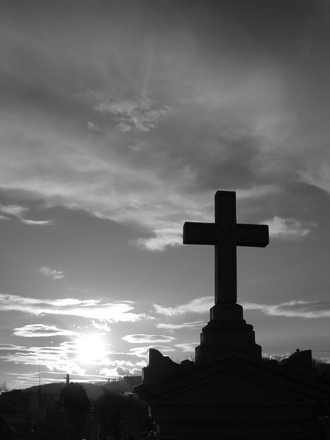 By Joseph Sinasac, Publishing Director
On Ash Wednesday, we begin our annual journey to the foot of the cross. Over the coming weeks, as we work through our Lenten preparations for Easter, the Sunday readings offer both highs and lows, moments of great joy and incredible sadness, from the exuberance of Palm Sunday to the crucifixion.
In the balance, sorrow weighs more heavily than joy. We are called to be repentant, examine our own sinful behaviour. We focus on the last hours in the life of Christ, his passion and death. The resurrection comes as a joyful release, knowing the great promise of God has been fulfilled.
This is an intensely personal journey, yet necessarily communal. In his new book, The Seven Last Words of Christ (Novalis 2017), Fr. Thomas Rosica, CSB, reminds us that, through his own suffering, Christ points us to the needs of others, to the poor, the sick, the stranger and the weak.
"From the cross, Jesus breaks down the barriers between people and creates this new family by the power that flows from his death for humanity," Rosica writes in his introduction. "May we learn from the words, phrases and example of Jesus crucified, for he is our bridge to the heart of God."
The common practices of Lent include prayer, repentance and almsgiving, echoed by the common Christian method of discernment known as "see, judge, act." Through the first two parts of this formula may involve sorrow, Pope Francis calls upon us to commit to the last — almsgiving — with joy. That is, he wants us to be cheerful givers.
According to the Vatican Information Service, the first reading for Tuesday's Mass tell us to "pay homage to the Lord, and do not spare your freewill gifts. With each contribution show a cheerful countenance, and pay your tithes in a spirit of joy," Pope Francis said in his homily during this Mass at Casa Santa Marta in the Vatican.
Our giving should be generous and unstinting, not ostentatious but humble. In this way we fulfill Christ's admonitions to us.
At a time when society is turning away from the stranger (i.e. immigrants and refugees) and seeking to build walls, the message of Lent and Easter is more important than ever. May we all, though this 40 days, find courage in our prayers to respond joyfully to the call of Christ.