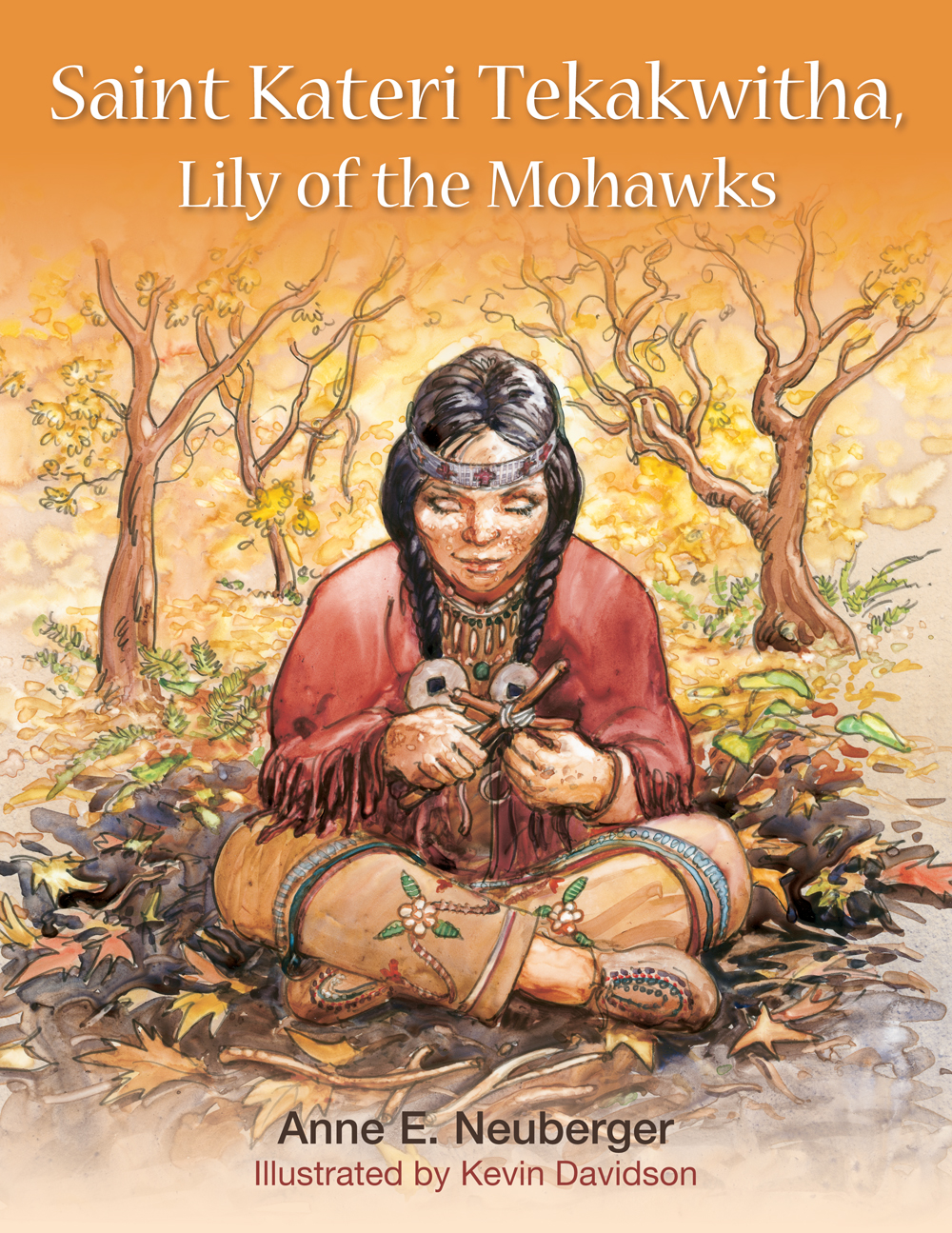 By Matthew Sottile, Editor
Today we remember an important figure in the Catholic, and Canadian, tradition- none other than Saint Kateri Tekakwitha, who was canonized by Pope Benedict XVI on October 21st, 2012. She was born in 1656 in a Mohawk village, and died at the tender age of 24.
Being the first to pave a new path, at any stage of life, is a difficult task- especially when it consists of walking away from tradition and starting a new one. That's the story of our saint, who at age 19, converted to Catholicism (an incredibly unpopular decision with her adoptive parents and neighbouring community), moving to a Christian native community south of Montreal. Saint Kateri, which is the Mohawk usage of Catherine, lived a life of piety and devotion.
In trying times, we too need to find the strength to do what's right, using Saint Kateri Tekakwitha as a form of inspiration. Two of our titles can help you achieve that- one for children, one for adults. Saint Kateri Tekakwitha, Lily of the Mohawks, is the perfect gift for children between the ages of 8-12, who can follow along her path of tragedy and adventure to triumph and holiness. Similarly, our Faith Moments collection includes a short, pocket-sized title on Saint Kateri Tekakwitha. Be sure to take a moment to remember her on this summer day.