BOOK REVIEW: HOLY SEEING: A VISUAL INVITATION TO PRAYER
I recall when I first met Brother Ignatius Feaver O.F.M cap almost 2 years ago. It was in his office where, even now at age 80, he accompanies others as spiritual director. Unassuming and so welcoming, he captured my soul immediately. Later in the conversation, I noticed his collection of stunning black-and-white drawings. I became captivated by their beauty and depth. Then, I found out that not long ago he served as one of the advisors for an Art Gallery of Ontario (AGO) display, helping them explore the relationship between art and spirituality based on the mystical in the prints and drawings of the 19th century French artist, Charles Marie Dulac. At that point, a book idea was born!
The funny thing about this encounter was that I was not there to talk about the possibilities of Brother Ignatius writing a book. I was there for a different reason. Such serendipity happens in the book publishing world.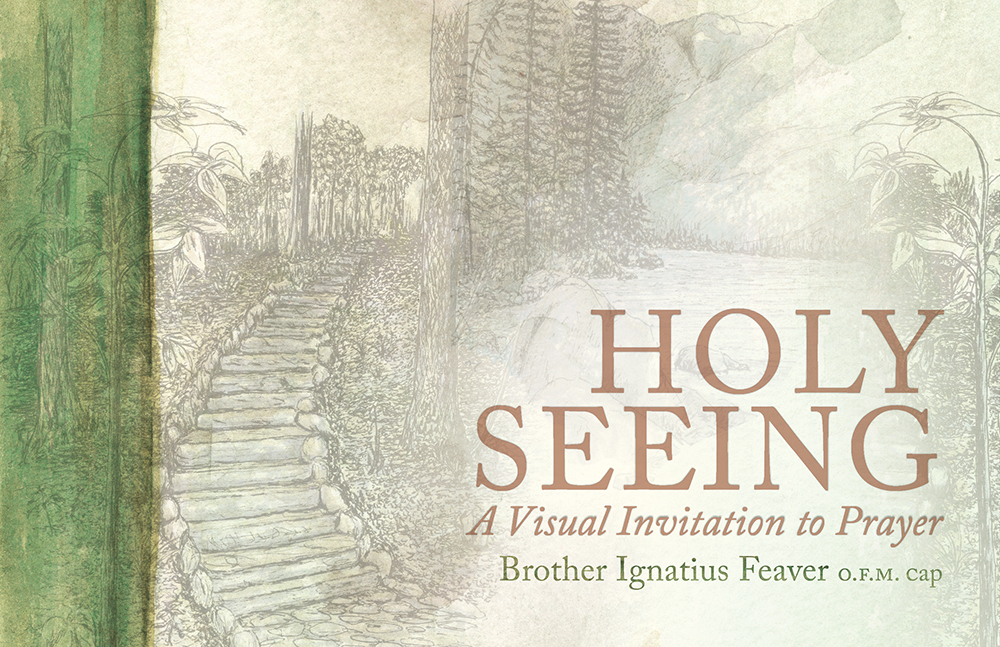 The consequence of the encounter is Holy Seeing: A Visual Invitation to Prayer. This visual invitation has come to be known as Visio Divina, which literally means "holy looking" or using the inner eye of our soul. It is a wonderful contemplative book. But don't take my word for it. Maureen McDonnell, retired Assistant Professor in Pastoral Theology, Regis College, University of Toronto, say this about it:
I encourage all who respond to the invitation of this beautiful book of Visio Divina to draw aside with reverence. You will not be disappointed. Each drawing and accompanying meditation offers a place to linger and time to savour the Divine within all creation.
She continues to tell the reader why it is so timely:
We need guidance on how to stay attentive in this present moment, which can be a daunting task. Not so with the gentle hospitality of Brother Ignatius: sit, be still and gaze upon his exquisite drawings, ponder the meditations and open to the silence that knits you into the Divine in the present moment of your life.
The excerpt from the book below (one of my favourite) gives you an idea of both its richness and simplicity. The first page on the left has the drawing, with the facing page providing a scriptural passage, his reflection on the drawing, and questions for you, the reader, to ponder in contemplation. There are 31 drawings to contemplate on. There is no one order to them, simply open and gaze.

This is a book you will want for yourself and to give as a present to friends and family who also seek to sit, be still and ponder God through God's creation.
–Simon Appolloni is Associate Publishing Director at Novalis. He has a PhD in religion and environmental studies, and a Master of Divinity. Simon finds meaning through music, sharing in community, and the pursuit of a just and sustainable world.
Holy Seeing: A Visual Invitation to Prayer can be found and purchased here.