LITURGY, LABOUR AND HOLINESS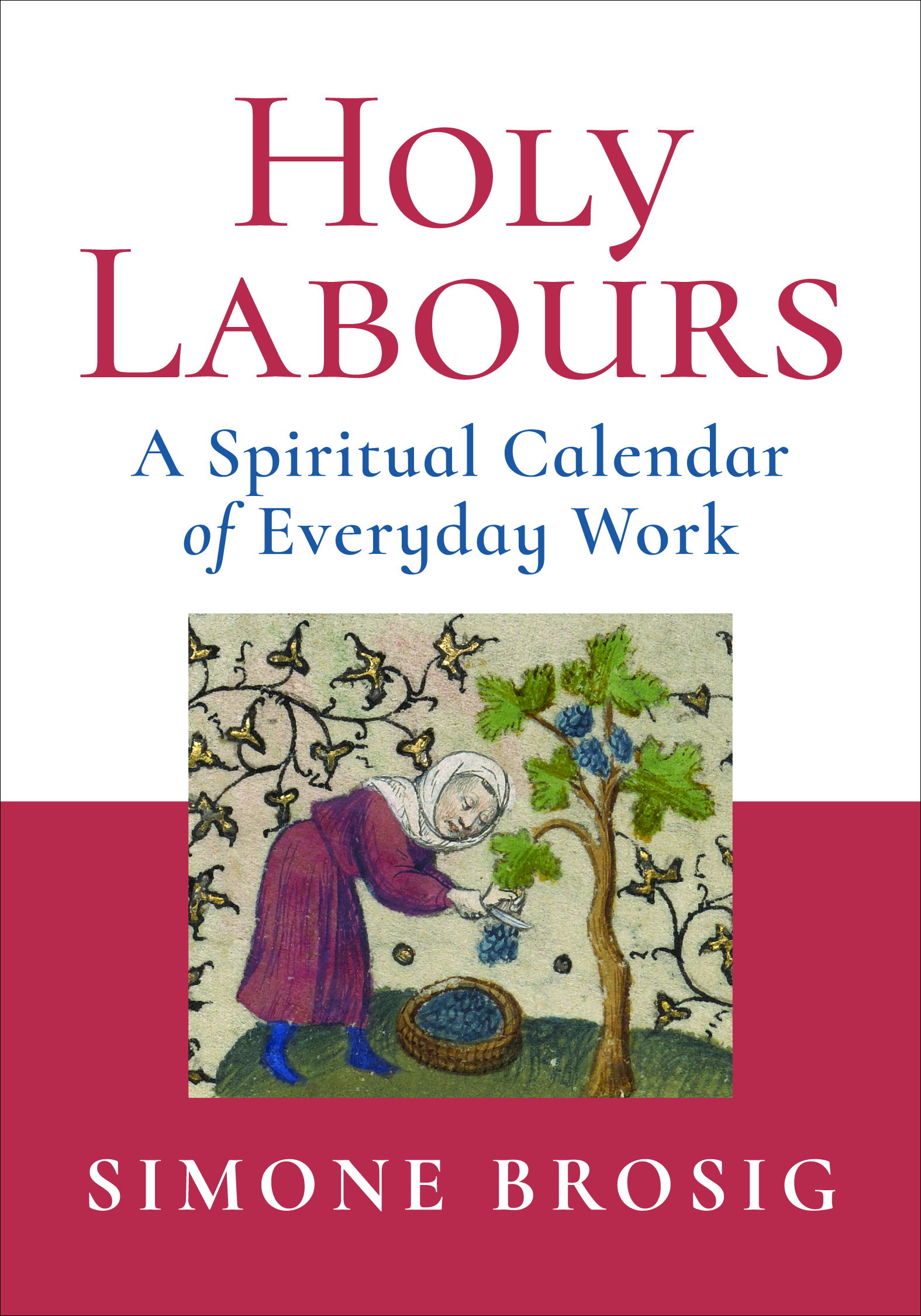 The song "Seasons of Love" from the hit musical Rent asks, "How do you measure a year?" For people living in medieval times, the year was measured by the work they did. Calendar pages in the Book of Hours – a prayer book for lay people – featured various activities, from warming by the fire and feasting in January to slaughtering and butchering in December. Such work could be pleasant or demanding, but it was all seen as holy.
Today, most of us are less tied to the seasons when it comes to our work. Lucky for us, Calgary liturgist and author Simone Brosig gives us a modern take on the medieval cycle in Holy Labours: A Spiritual Calendar of Everyday Work. The link between liturgy and labour is not surprising, for "liturgy" (from the Greek leitourgia) means "the work of the people."
And so, in this lovely book we find a list of work for the year that we can easily relate to: in January, remembering; in February, memorizing; in March, cleaning; and so on. Each chapter covers one month and includes a reflection by the author on the labour for that month, a calendar featuring Church feasts and solemnities, a glossary, a scripture verse, a reflection and prayer section, and suggestions for living the liturgy to help us further explore the theme as the month unfolds. The gentle rhythm of the chapters eases the reader through life's ups and downs using the lenses of work and faith – and reminding us that our work and the liturgy nourish each other and are deeply interconnected.
Brosig says, "As Christians, we don't become holy despite our work but through our work. Our responsibilities in the world are integral to our journey to God." This engaging book makes a good companion for the new year and all the labours that will come with it.
Holy Labours is available from your favourite bookseller or from Novalis. (Also available as an e-book from the Novalis website!)
Anne Louise Mahoney is managing editor of Novalis. She is the editor of Looking to the Laity: Reflections on Where the Church Can Go from Here and the author of I Hope, a book for young children.