How do you feel when someone opens the door for you? You probably feel that the person is kind and considerate. Imagine a saint who touches the lives of thousands of people by his kindness, his faith and opening doors. This is a Canadian saint who moved thousands of people through his intercessory prayer to St. Joseph. His works of faith and the miracles that resulted due to his compassion for others happened within the last century. The story of St. Andre Bessette should be known to every Catholic child as they grow up in Canada. 
At St. Lawrence Catholic school in Scarborough, our Grade 8 school trip to Quebec City made a stop at St. Joseph's Oratory in Montreal. Experiencing the Oratory and seeing the columns of crutches of those healed had an impact. Visiting the tomb of Brother Andre and reading about him was a distinct memory for me. I remember signing a petition for his canonization in a book displayed there in the crypt. Little did I know that much later in my life I would be present at a school named in his honour, celebrating his canonization.
Growing up as a Catholic young person, devotion to saints was not discussed much in my home or at school. When I became a teacher, I saw the impact that learning about saints had on young children. Children are drawn to stories of exceptional human beings, the same as they are to superheroes. I now have a much greater appreciation for the impact that the lives of saints can have on our faith and on how we live out the Gospel in our world. St. Marguerite Bourgeoys, St. Kateri Tekakwitha and St. Andre Bessette are three saints who have been influential in my formation as a Catholic in Canada. 
St. Brother Andre is the name of a school in my neighbourhood. (The school chose to retain the name "Brother Andre" after the canonization). For years, the Knights of Columbus at Annunciation Parish have sponsored a trip to St. Joseph's Oratory for the Grade 6 students. In preparation for the trip, the students learn about the life and faith of St. Andre Bessette. I knew of a family in the neighbourhood who were not Catholic, but their children attended St. Brother Andre school. Each night, the children would come home from school and share their learning about Brother Andre over dinner conversation. These parents were so interested in this learning and remarked that this was "very cool." What a powerful way to evangelize! His life is an inspiration to many who know the history.
This is the story of a humble Canadian hero. Alfred Bessette was born into a large French Canadian family, was ill as a child and orphaned at the young age of six. His life story is one of chronic illness, faithful prayer and hard work. His own suffering endeared him to the suffering of others. His life work was to support the suffering through prayer and a listening presence. Alfred Bessette was recommended to the Holy Cross fathers by Father Andre Provencal (the pastor from his childhood). He chose the name Andre to honour this mentor of faith in his life. His work with the Holy Cross fathers was challenging at first as he was illiterate and Brother Andre had to find his place to do God's work. He learned to read and made his impression through his faithfulness and devotion to St. Joseph and working as the porter, opening the door and welcoming others. His dream was to build a chapel in honour of St. Joseph. Today, as we enter Montreal, we are met with the site of this wonderful basilica, St. Joseph's Oratory. It attracts thousands of pilgrims every year.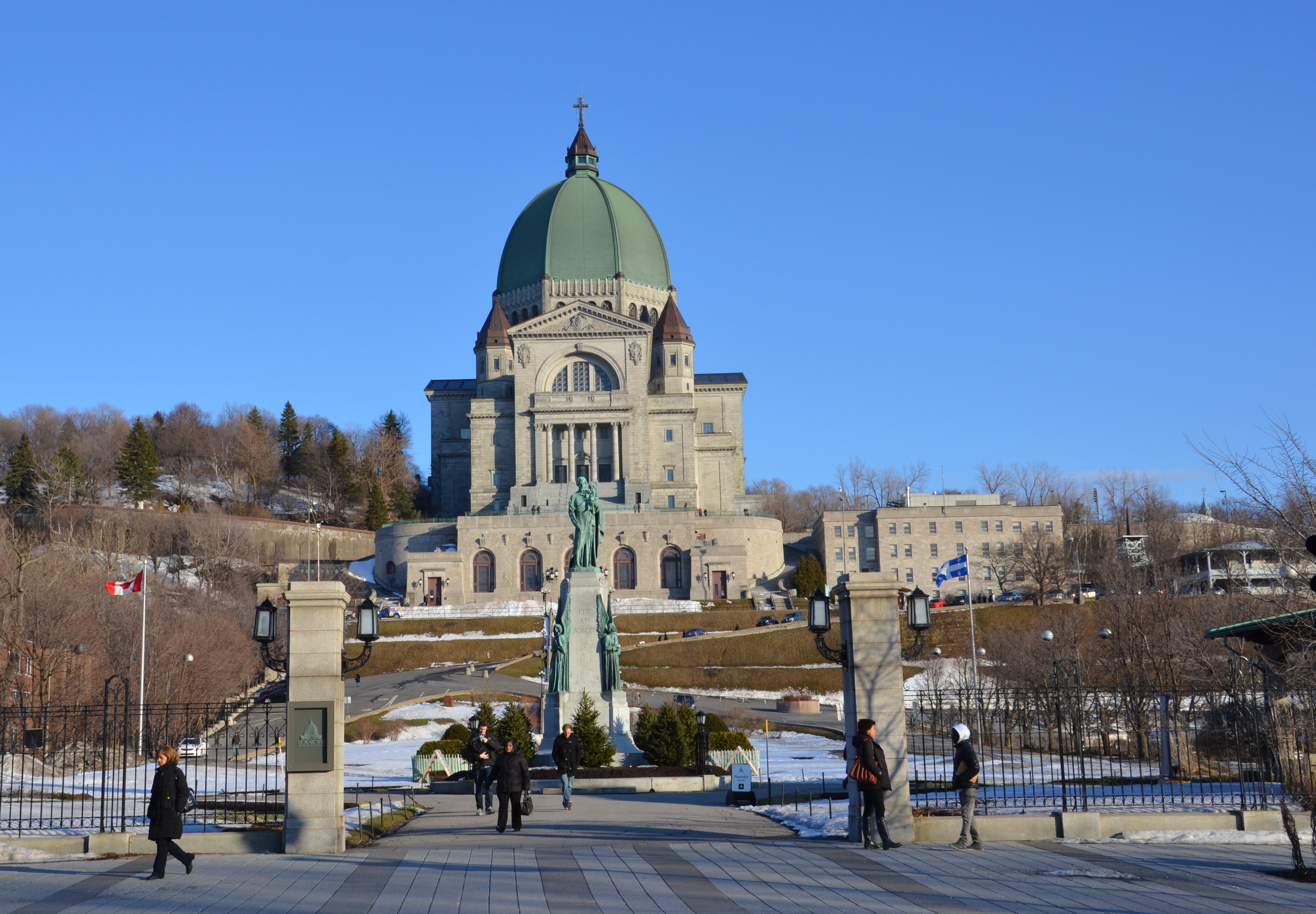 These are challenging times for the Catholic Church in Canada. We can look to St. Andre Bessette for the model of humility that brings about miracles. May the history of Canadian saints show us a way forward. We need them now more than ever.
St. Andre Bessette, pray for us.
Jan Bentham is a retired Religion Coordinator with the Ottawa Catholic School Board. She is a musician, serving in music ministry at St. Ignatius Parish in Ottawa. She currently works at St. Paul's University with the Catholic Women's Leadership Program.