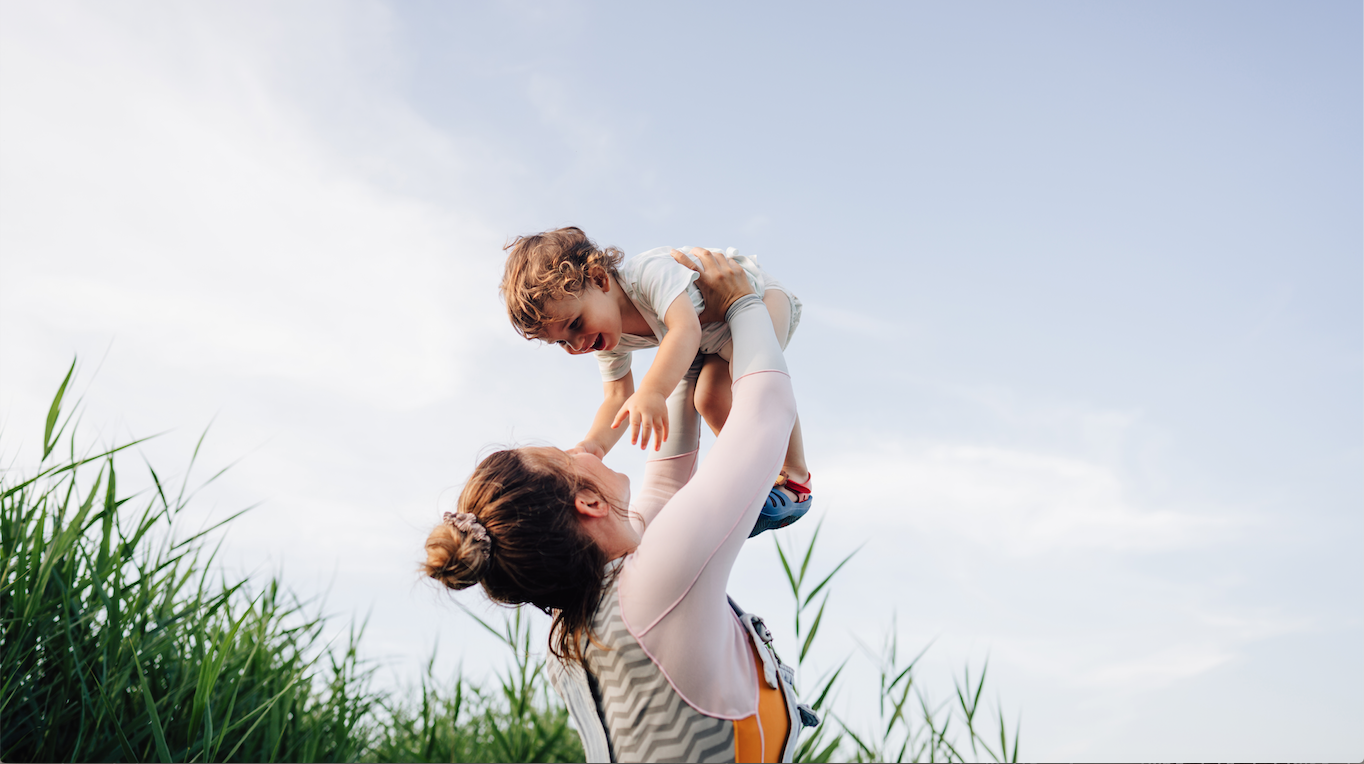 This Mother's Day I am particularly excited as my daughter gave birth last week (Aliyah Charlotte) and became a mom. As I reflect on her new role, I marvel at the love and dedication she shows for her wee baby.
Gifted mothers con­tinually manifest their love in all of daily life. We are all inspired by their strength, knowledge and dedication. We see this in the example set by the Blessed Virgin Mary. She shows us what it means to truly love as we take on the tasks God calls us to in life. She displayed strength as she lived her vocation of leadership and motherhood. Mary was the first disciple of Jesus, and Mother of the Church. This Holy Mother was present at the Cross, and among the first witnesses to the Resurrection. Her leadership and example of steadfast faith inspired the first believers, apostles and disciples. She, in her strength and wisdom, calls us to recognize the vital work of all women in our lives. We not only acknowledge and pray for mothers, but for all women who lead, mentor, teach and call us to be our best selves.
As we honour women, we also invite divine maternal wisdom to rest on us. We pray in thanksgiving for loving mothers who guide and teach, who guided and taught, who love beyond measure. We honour the mothers who gave birth to us, and women who have treated us as their own children. We celebrate grandmothers and aunties, and all the women in our families.
On Mother's Day, we also pray for those whose mothers have disappointed them, and for those who have disappointed their mothers. We know that many of us are missing our mothers and there are also mothers who are missing children either because of distance or death. We pray that God comforts those who longed to be biological mothers and could not. Likewise, we bring into our hearts, and before our God, women who could not bring their pregnancies to term. Our prayers are also raised for mothers around the world, who cannot feed their children, who live with war, who are homeless or without a homeland. We ask God to help us create a world where mothers can raise their children in peace and plenty.
And so we pray…
Loving God, we give thanks today for mothers and motherhood!
We need your maternal comfort in these times of uncertainty, isolation and war.
We ask you to bless all mothers and caregivers: expectant mothers, birth mothers, adoptive mothers, foster mothers, stepmothers, grandmothers, those who fill in for mothers and those who play mothering roles in our lives. Bless, in particular, all the women who lead, serve, and teach in your Church.
We ask this in the name of Jesus your Son, through Mary our Mother.
Amen.
Michael Way Skinner is a retired Coordinator of Religion, Family Life, and Equity with the York Catholic District School Board. He received a Bachelor of Arts in Philosophy (1st Class Honours) degree from St. Francis Xavier University and a Master of Divinity from Harvard Divinity School. He also completed the Program in Religion and Secondary Education (P.R.S.E.) with the Harvard Graduate School of Education. Michael was a contributing author to World Religions: A Canadian Catholic Perspective, and co-authored There Must be a Pony in Here Somewhere with his wife, Christine Way Skinner. Michael is a public speaker and award-winning educator who is deeply committed to faith as a source for inclusion and justice.