SUMMER READING RECOMMENDATIONS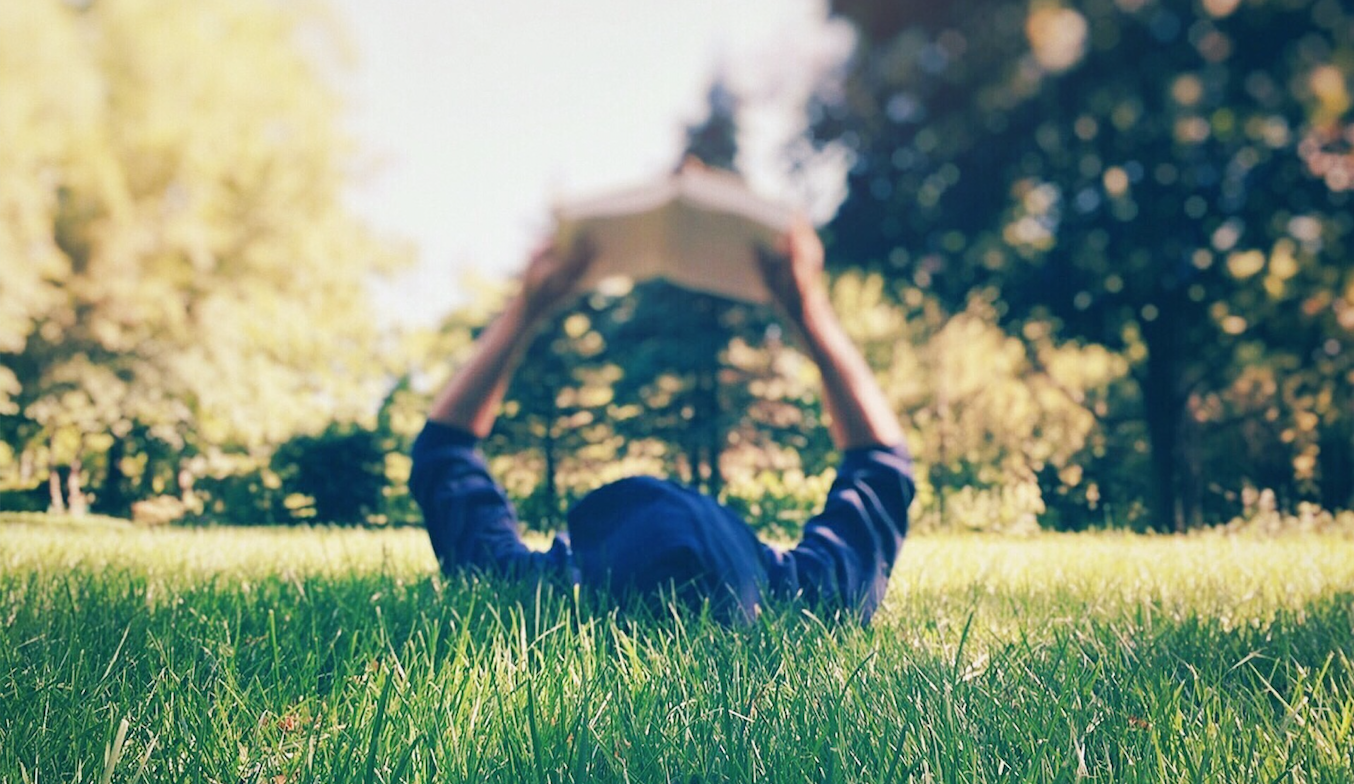 Summer is the perfect time to catch up on reading. At this time of year, we often have fewer responsibilities: school, volunteer work and other activities pause for a couple of months, and the longer hours of daylight tempt us to stay outside later with a good book. And if that book nourishes our spiritual life, that's even better!
The only trouble is that there are so many books to choose from. So, we're here to help. Whatever your taste in reading, Novalis has many wonderful books for all ages to choose from: check out our website for the latest offerings. Here are a few ideas to whet your appetite. Happy reading!
Seeds of Faith series
These books for young children offer a gentle way to nourish faith development. With engaging text, charming full-colour illustrations, age-appropriate prayers and a fun activity, they are perfect for snuggling up together to read in your favourite spot. Titles: I Believe, I Love, I Feel, I Wonder, I Hope.
Halos Rising, by David Goulet. You've never read a book about saints like this one. These are saints of the future! Each story presents a possible context in which the character is living out their Christian discipleship – with a lot of twists and turns that call them to make choices that could change everything. The mission: to encourage teens and young adults to contemplate their own life's context and challenges and to steel themselves to boldly go where no saint has gone before.
Reupholstered Psalms: 1–50; Reupholstered Psalms: 51–100; and Reupholstered Psalms: 101–150, by Greg Kennedy SJ. Can the ancient psalms from the Bible still speak to us today? They sure can. These "reupholstered" versions of psalms 1 to 150 (in three volumes) are a fresh take on that age-old wisdom that makes these songs relevant, modern and thought-provoking, like a bracing dive into a cold lake that wakes up your senses and brings clarity. Original and powerful, they will help teens and adults see the world differently.
Holy Labours: A Spiritual Calendar of Everyday Work, by Simone Brosig. How can you attend to your spiritual life when your life is already so full? By exploring the spiritual depth of what you're already doing – parenting, working, travelling, volunteering, etc. – and seeing how it connects to the feasts and seasons of the liturgical year. For the disciple of Christ, there is no division between sacred and secular. As you make your way through this spiritual calendar, you will come to appreciate how the labours of your months are holy.
Listening to Indigenous Voices: A Dialogue Guide on Justice and Right Relationships*, by the Jesuit Forum for Social Faith and Justice. The road to reconciliation with Indigenous peoples in Canada is a long one. It may seem overwhelming. Where can we begin? This guide, which contains 11 workshop sessions, offers a constructive and respectful way to promote dialogue in your parish, school or other community.
*Also available in French.
On Retreat with Henry Nouwen: Engaging Life's Big Questions, by Chris Pritchett and Marjorie J. Thompson. Henry Nouwen was a revered spiritual thinker, but even he wrestled with the big questions that believers and seekers are asking: Who am I? Who is God? How do I know God loves me? Where is God when suffering surrounds me? How can I find interior peace in anxious, troubled times? This unique retreat experience encourages you to reflect deeply on these five existential questions.
Joining the Divine Conversation: A Guide to Listening to the God Who Speaks, by Anne Jamieson. The Bible contains many stories of encounter and conversation with God, but we may forget that we, too, have ongoing conversations with the Divine. With this down-to-earth book, delve into eight types of conversations you may be having with God: from times where you feel left out or misunderstood to moments of being on holy ground, and lots more in between.
Pairings: The Bible and Booze, by Matthew R. Anderson. From apple cider (Genesis) to bloody Caesars (Revelation), this offering of vintage biblical texts paired with alcoholic and alcohol-free drinks reveals a rich complexity of scholarship while remaining satisfyingly easy on the palate. Imbibe Pairings on your own or as part of a group Bible study or book club, in person or online. It will help you see the Bible in a whole new way.
Politics and Faith in a Polarized World: A Challenge for Catholics, by John Milloy. We are seeing so much division and polarization in the world today. It's discouraging! Can religion help in these troubled times? John Milloy, a former Ontario cabinet minister, thinks so. He believes that Catholics can help society to heal. This book is a call to forge a new path.
One Last Thing: Reflections on Hope and Resilience, by Gerry Turcotte. These reflections explore the complexities of daily life – from the ordinary to the extraordinary – and the power of faith to bring us through the many ups and downs along the way. Filled with humour, compassion and hope, they'll brighten your day and get you thinking about your own experiences. Also by the same author: Small Things: Reflections on Faith and Hope and Big Things: Ordinary Thoughts in Extraordinary Times.
From Forgiveness to Healing: Preparing Our Hearts for the Sacrament of Reconciliation, by Eric Jensen, SJ. Let's face it, the sacrament of reconciliation can sometimes feel routine or even irrelevant. Yet this is a sacrament of healing, and who doesn't want or need that? This booklet suggests ways to prepare for confession and celebrate the sacrament that will help us focus on what needs healing in our lives.
Northern Light: A Canadian Prayer Book, by Les Miller. In a few weeks, we will celebrate Canada Day. This collection of original prayers and photographs by Les Miller explores how the physical landscape nurtures us in good times and tough times and reveals how our prayers are grounded in our deep communion with creation around us.
Anne Louise Mahoney, Managing Editor, Novalis. Editor of Looking to the Laity: Reflections on Where the Church Can Go from Here and the author of I Hope, a book for young children.