FROM POLITICS TO PEACE: THE FEAST OF HOLY INNOCENTS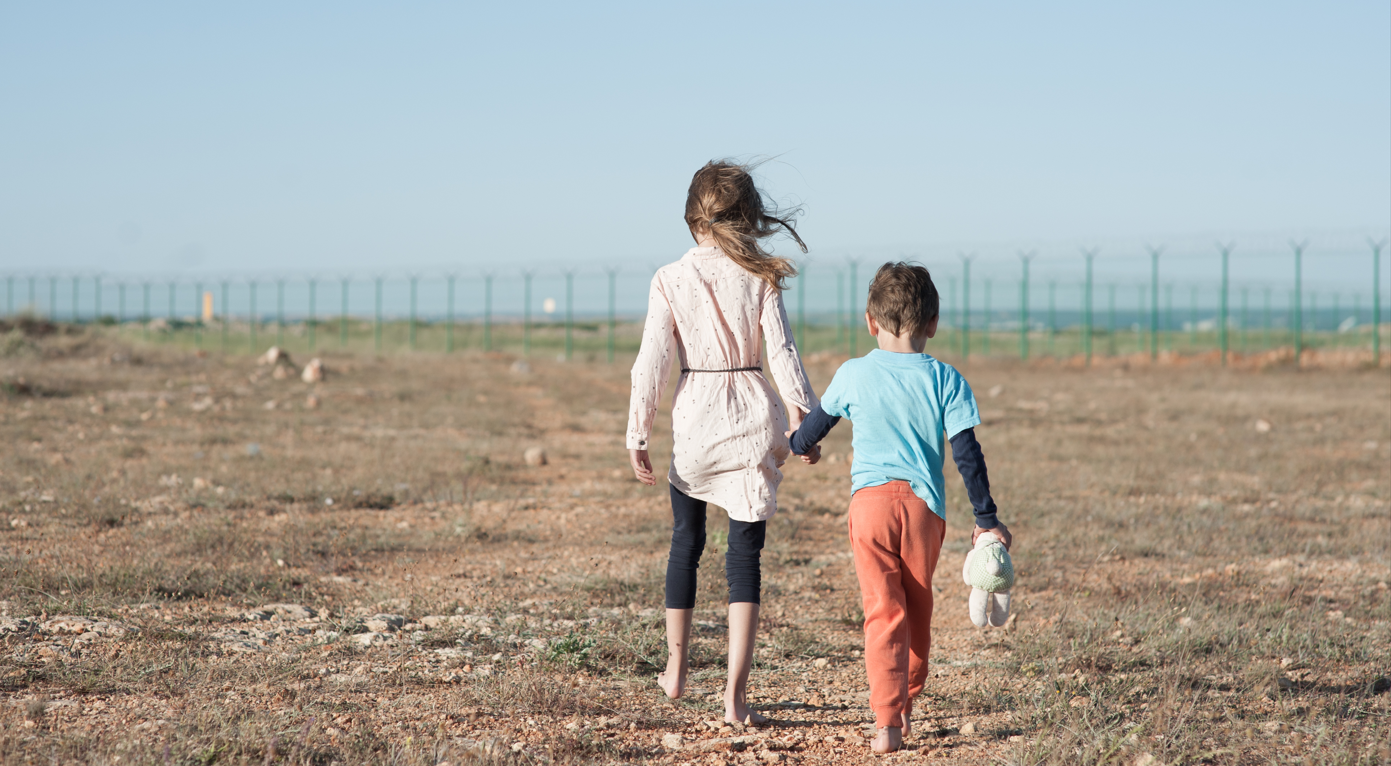 Three days ago, we were filled with joy at the birth of the Christ child. Today, we mark the deaths of innocent children at the hands of Herod, pawns in a political game.
Two thousand years later, how much has changed? We know that the slaughter of innocents – God's children who are sacred gifts to the world – continues amid countless other power struggles.
It can feel overwhelming to see images or hear news reports about children caught in the crossfire of war, drowning when the boats that are supposed to bring them to a better life capsize, starving when crops fail, or succumbing to preventable diseases because of where they were born. How can we possibly make a positive difference in these geopolitical situations that are so far beyond our control? It's easy to feel helpless, but we can move beyond the paralysis and use our voices to provoke an active response. As the song says, "Let there be peace on earth, and let it begin with me."
Here are a few ways to do this:
• Write to your elected officials to express your concern
• Donate money to a worthy cause working on the ground in an affected area
• Pray daily for peace and justice
• Volunteer for a group that is actively engaged in one of these issues
• Amplify the voices of the voiceless through sharing social media posts from reliable sources
• Think about how your consumer choices may support unethical or unjust practices affecting children's well-being (and start changing your habits)
• Talk to family members, friends, neighbours and fellow parishioners about how you can work together to address an unjust situation
More than 50 years ago, on January 1, 1972, Pope Paul VI famously said, "If you want peace, work for justice." I think most of us truly do want peace in our lives and in the world. As this year draws to a close, perhaps we can commit to actively working for and promoting peace, wherever we are: at home, at work, with our extended families and our neighbours, in our parish, in our local community, online and beyond.
We know Jesus as the Prince of Peace, and the Bible is filled with words about peace. As we go about our lives in a spirit of peacemaking, these words can guide and sustain us:
• "Blessed are the peacemakers, for they will be called children of God." (Matthew 5:9)
• The effect of righteousness will be peace, and the result of righteousness, quietness and trust for ever. (Isaiah 32:17)
• "Peace I leave with you; my peace I give to you … Do not let your hearts be troubled, and do not let them be afraid." (John 14:27)
• And the peace of God, which surpasses all understanding, will guard your hearts and your minds in Christ Jesus. (Philippians 4:7)
• Let the peace of Christ rule in your hearts. (Colossians 3:15)
Anne Louise Mahoney is managing editor of Novalis. She is the editor of Looking to the Laity: Reflections on Where the Church Can Go from Here and the author of I Hope, a book for young children.