FAITH AND PROTEST: Q&A WITH KAREN A. HAMILTON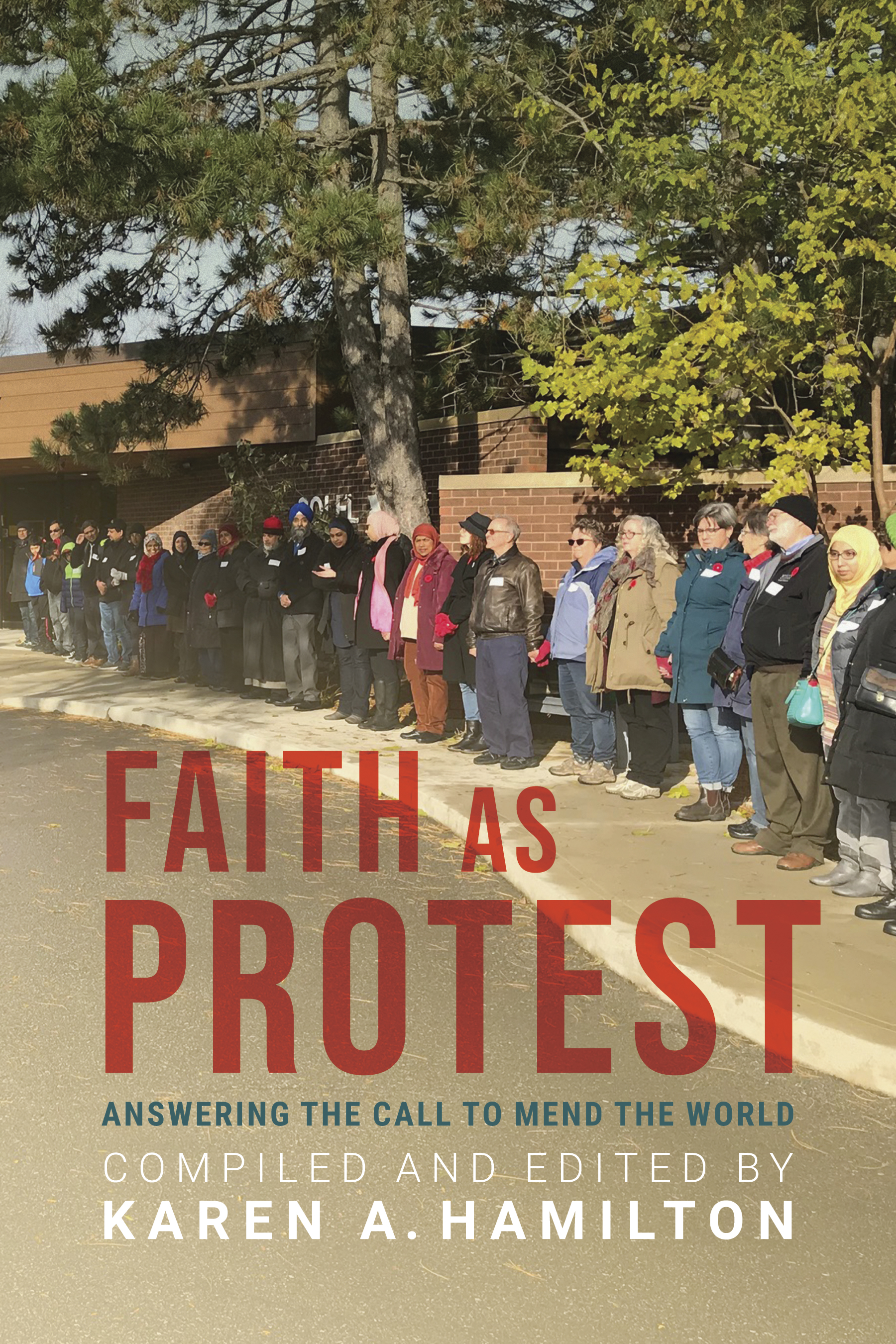 The news these days can be overwhelming: as stories of violence, polarization, war, a refugee crisis and a suffering planet wash over us, we may wonder if faith is even still relevant in today's world. Faith as Protest: Answering the Call to Mend the World is a sign that faith is more relevant than ever! In this inspiring book, voices from a range of religious traditions provide living proof that faith – and the actions that arise from it – truly can mend the world.
We spoke to the Rev. Dr. Karen Hamilton, who compiled and edited this important collection, about how the book came about.
What prompted you to start this project?
I was prompted to start this interfaith social justice project by reflecting on what was missing in faith writing in Canada and how my experience, knowledge and extensive network of interfaith colleagues could address that crucial gap. It did not start out as a COVID project, but it ended up that way!

What expectations did you have as you interviewed the various people of faith and listened to their stories?
I expected that those I interviewed would have the ability to speak to and reflect deeply on the crucial healing work in which they are engaged. And so they did!
I also expected that some of them might express some levels of despair and discouragement because of the magnitude of the issues in which they are engaged. It was inspiring to hear, across the board, their energy, persistence and commitment to moving forward – and their hope!
What inspires you about the connection between faith and protest to create a more just world?
I am inspired by the formidable ability of all those interviewed to combine their faith, their experience, their expertise, their vision and their creativity on every level. They pray the prayers, do the educating, challenge unjust practices, vision differently, make the phone calls, organize the transportation and have the tough conversations.
How can ordinary people engage in the struggle for justice on a local level?
Everyone – and I mean everyone – can engage in the calling to justice, to the mending of the world, by starting with reading the book. Each chapter concludes with words, suggestions and imperatives in which everyone can participate. Read the links, study the issues, follow the concrete suggestions and act concretely in love and justice with others of all faith traditions.
What gives you hope in today's world?
All those who are not silent in either word or deed in the face of wrongdoing or injustice and who use their influence, skills, passion and creativity give me hope hourly, daily, weekly. They answer the Call to Mend the World!
The Rev. Dr. Karen Hamilton is the former General Secretary of The Canadian Council of Churches and was Co-Chair of the 2018 Parliament of The World's Religions. She is an award-winning author and is the recipient of national and international awards for interfaith dialogue and practices.
Faith as Protest is available from Novalis or from your favourite bookseller.
Anne Louise Mahoney is managing editor of Novalis. She is the editor of Looking to the Laity: Reflections on Where the Church Can Go from Here and the author of I Hope, a book for young children.