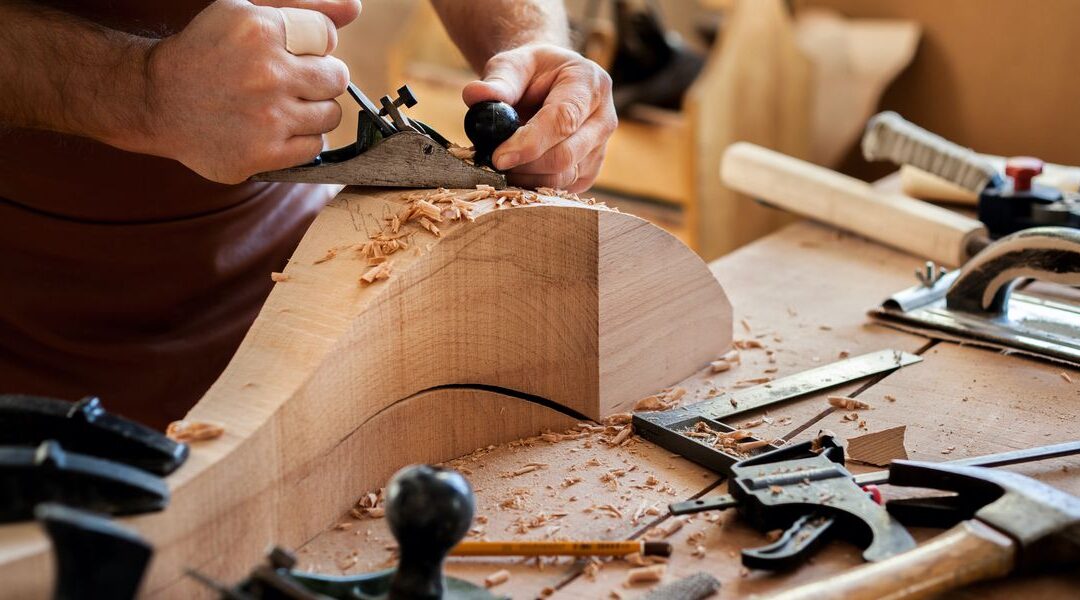 One of our Catholic Social Teachings is the dignity of work. People ought to be able to use their skills and knowledge to accomplish a purpose and to have self-worth and self-esteem. The work may not be perfect in the earliest stages of a career or vocation but with mentoring and skill development, the work gives the worker a sense of accomplishment. When the work is valued, the worker can feel satisfaction for a job well done. We have not always appreciated the work of tradespeople. At the end of high school, I was coached by guidance counsellors to go to university to get a degree. Some of my friends attended community college. I remember feeling badly that these friends were selling themselves short. My attitude has changed drastically as I realized the need for skilled labourers and trades. There is much grace in using your hands and the sweat of your brow to make contributions to community.
Joseph provided for Mary and Jesus through the work of his hands as a carpenter. Mary would have likewise kept their home clean, gathering water from a well and preparing food for meals. Jesus would have learned the value of work at Joseph's side; he would have apprenticed as a carpenter's helper. He probably had household chores that were his contribution to his family's life. I have appreciated seeing holy cards with Joseph and Jesus working side-by-side in the carpentry shop – quality time spent together learning how to make useful tools and furniture. When I see children working alongside their parents it is heartwarming.
On this feast of St. Joseph the Worker, let us take time to reflect on the work that we do each day. Does it bring joy? Does it provide a creative outlet? Does it have dignity? Are we growing as we use our knowledge and skills to assist others or to provide a service?
Let us pray:
Loving God, creator of the universe,
it is your desire that we work to build
your kin-dom here on earth.
You have created us with talents, skills and desires.
Like St. Joseph, guide us to use our work as a way
to witness to you,
to provide for our family and
to serve the greater good.
When we feel frustrated,
nudge us to humbly ask for help from others.
Amen.
Pat Carter, CSJ is a disciple, a teacher and an advocate for the poor. She has been a Sister of St. Joseph for more than half of her life and loves to use words to inspire faith and laughter. She is a cantor at her parish of St. Jerome's in Sault Ste. Marie.