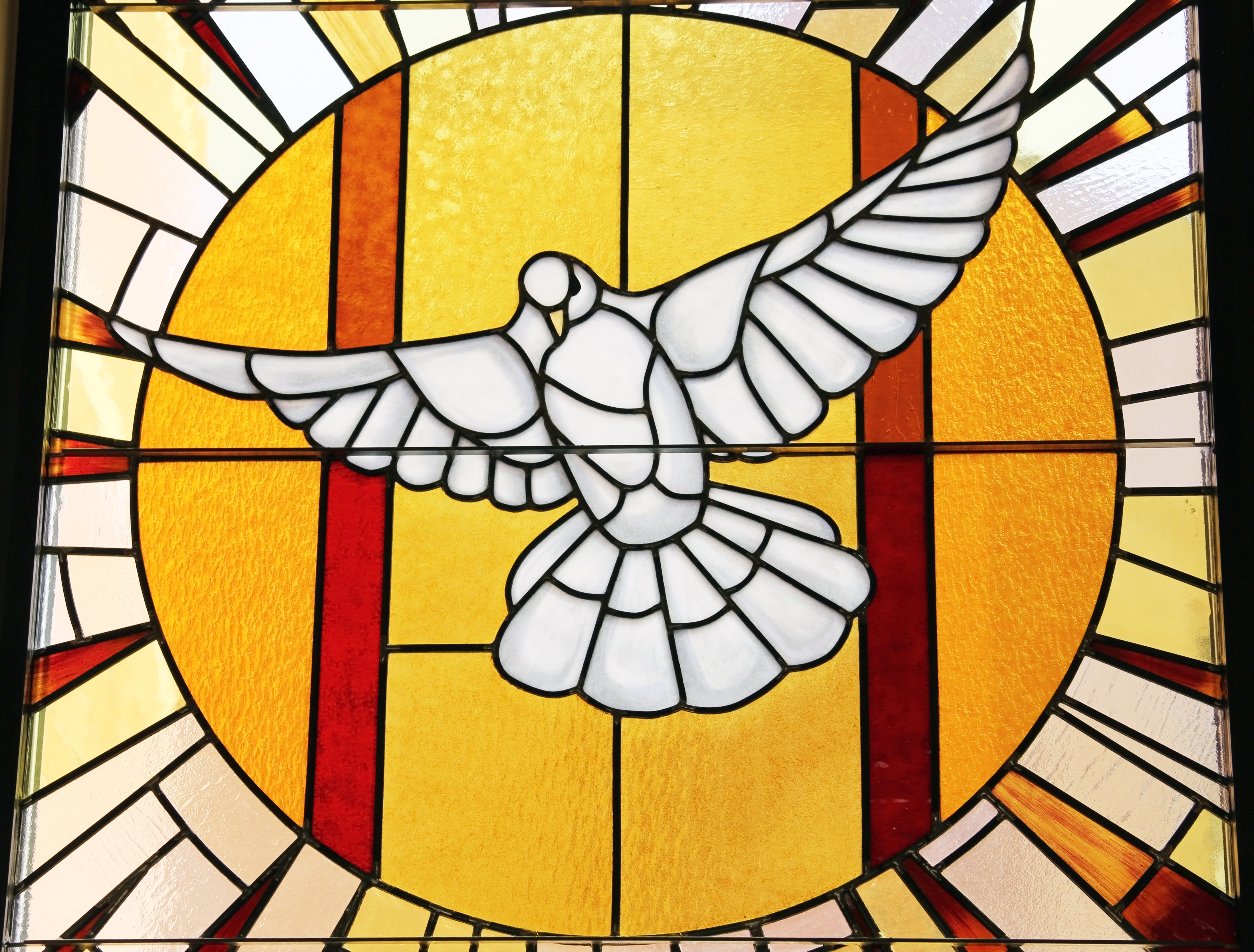 On a Tuesday night at St. Ignatius Parish 14 young people stand ready to be anointed with oil. They have come from many different situations and different schools. Some of them are new Canadians. We often talk of how discouraged we are with low church attendance and yet, here stand these wonderful young people excited to be confirmed in the Catholic faith. I can almost see the tongues of fire above their heads. I know that they will carry their faith with them throughout their lives. They are sent as Christ was sent.
Here we are at Pentecost. In the Gospel, we read that the doors of the house were shut, and Jesus stood among them. It sounds like the disciples missed the mark, yet again, still not understanding that Christ was risen. He had to prove it with the wounds on his hands and side. Pentecost Sunday is notable in our journey through the liturgical year as it is the end of our 50-day celebration of Easter. This moment stands as a reminder that Christ is among us every day. The gift of the Holy Spirit makes us aware of this. We are showered with a grace that strengthens our faith and we have no need to see the wounds. Christ is in our hearts, offering us his peace.
There is a tendency to see the Church through our own eyes and our own culture. The beauty of the Pentecost experience is that every culture around the world can celebrate and discover Christ in its own distinct way. The Holy Spirit has made this happen.
I was recently on a trip to Las Vegas. I found myself overwhelmed by the slot machines everywhere and I had no desire to try one. At one sports bar, I came out of the washroom and two women were sitting at a machine. I don't know how I introduced myself, but we fell into a lively conversation. Where did our conversation land? Jesus. We are all in the one Spirit. I keep in touch with Linda, my Louisiana friend, and we pray for each other through texts. "To each is given the manifestation of the Spirit for the common good."
When I look at the images from Confirmation at my parish, I see these smiling faces as a testament to hearts kindled by the fire of God's love. The same Spirit that filled the hearts of the faithful on the day of Pentecost, continues to breathe on us all.
"Light most blessed, shine with grace
In our heart's most secret place,
Fill your faithful through and through."
(Pentecost Sequence/Veni Sancte Spiritus)
Happy Pentecost day! May the most blessed light continue to shine its grace on you.
Jan Bentham is a retired Religion Coordinator with the Ottawa Catholic School Board. She is a musician, serving in music ministry at St. Ignatius Parish in Ottawa. She currently works at St. Paul's University with the Catholic Women's Leadership Program.