WORLD DAY OF MIGRANTS AND REFUGEES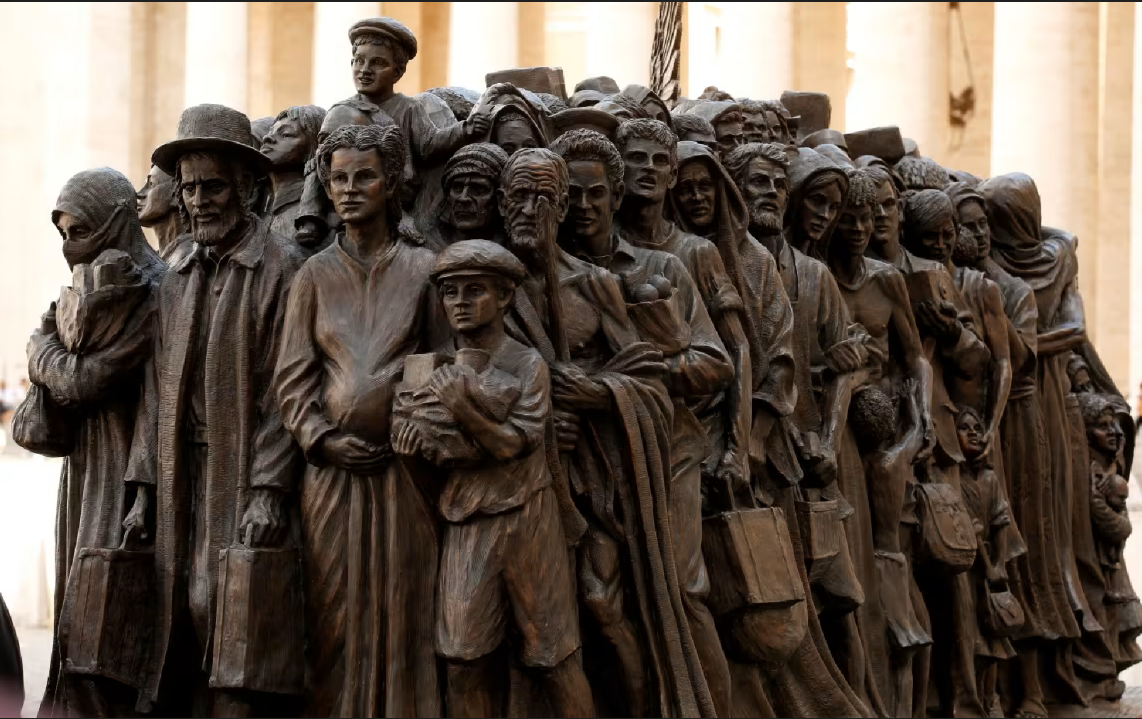 This past July I was fortunate to travel to Darien, Illinois to participate in a Congregation of Sisters of St. Joseph collaborative event. My friend and I travelled in a climate-controlled vehicle, with a connected GPS and lots of good music. I had never been to Darien before this journey but felt safe and comfortable the entire trip.
In August I was on the road again with a different Sister whom I was going to assist to give a retreat in Long Island, NY in the traditional territory of the Shinnecock people. We had a bigger vehicle packed up with all the stuff we would need for the retreat, in addition to our own luggage and food for the road. We had a GPS and many maps.
On both trips we had the financial means to fill the vehicles with fuel as many times as it took for us to get to our destinations, as well as the tolls for bridges and borders. My white privilege offered me safety and acceptance wherever I found myself.
I share this today as I reflect on the plight of migrants and refugees. Their leave-taking is forced often due to war violence or racial challenges, food insecurity or natural disasters. These people leave with only the belongings they can physically carry, sometimes with young children as well. Sometimes they have maps or money to assist them in their travels; however, the journeys often involve hazardous walking paths or passage on rough waters in unsafe boats.
In recent years, countries are closing their borders to migrants and refugees so people become desperate and they take risks that can make their travelling very dangerous. Often these people do not have white privilege and those they meet are suspicious or they try to take advantage of the migrants' and refugees' vulnerabilities.
When will humanity acknowledge its responsibility to assist those in need? When will we see migrants and refugees as our brothers and sisters?
Let us pray:
Loving God, you were a refugee and a migrant during your earthly life.
Your plight was politically-motivated and your life was at risk.
So many of our brothers and sisters from the global south are trying to get to safety and freedom.
We pray that government officials will work for the common good in these times of chaos.
May our country do more to open doors of welcome and genuine acceptance for these families, not just the ones that look like us. Amen.
Pat Carter, CSJ is a disciple, a teacher and an advocate for the poor. She has been a Sister of St. Joseph for more than half of her life and loves to use words to inspire faith and laughter. She is a cantor at her parish of St. Jerome's in Sault Ste. Marie.